Geas Publishing is proud to present the House Millar series Scavenger Hunt & Book Tour. Some of my favourite blogs have come together to hunt to all the items on the scavenger hunt list. At the end of the hunt you will have 25 items to enter into the Rafflecopter.
This is how it works… all the blogs below will post a bit about one of the books along with a guest post, interview, character interview, spotlight, etc. along with their token on their scheduled date. You are looking for the special image included somewhere within the post that you will need to then enter into the Rafflecopter at the end. Make sure to enter your answer into the right slot on the Rafflecopter ;)
We are giving away a nice set of prizes – including free eBooks from the series; gift cards to Amazon, B&N, or ARe; swag; and more…
So, enjoy, hunt along with the various posts, and have fun. Best wishes to all!
Interview with Anya Millar
A lovely young woman, I believe her name was Peony, led me out onto the veranda of the beautiful home that is the House Millar.

The charming Mistress Anya was already waiting on me.

She even though of my human needs – a snack and drink were laid out on the small table beside the empty chair.

Once I was settled Anya offered me tea as I thanked her for this rare opportunity.
Thank you for allowing me this inside peek into what makes you, you.
You are quite welcome.

I don't mind speaking to others as long and they remember the rules.

*wink*

Though, you have to by default, being human and all.
True.

I'll start off with an easy one.

You're a vampire?
Yes.

Though I'm an aberration in my world.

I refuse to kill humans just to live.

I am not fluffy though – so do not underestimate me or those you see that live here.

We are lethal when we need to be but humans are off the diet.
What do you do for a living?
For a living?

Hum, well… I am independently wealthy thanks mostly to my beloved, Nicholas, who took care of all my finances while I was away for about three decades.

I also head the House Millar, though that doesn't exactly bring me money.
Are any other people living with you? Who are they?
Ha-ha.

Of course there are.

I have a House not just a house.

Declán and Nicholas live upstairs with me.

Also, Jonathan and Amber, Geoffrey and Peony, and most recently Louie and Simon stay in the house.

I used to live with Star, my adoptive-mom, but she didn't move to New York with us.

She does visit though. *smile*

We have two human friends that do not live with us but that are under our protection – Kayla, Declán's twin sister and her girlfriend, Skye.
One of your numbers here is a human, correct?
Yes.

Declán is human.

Well, a Guardian which is a type of human I suppose you could say.

He is soft and warm, though more lethal than most would imagine.

He and Nicholas are my guards as well as my loves.
Normally I would ask you about your childhood and development but as I understand it, you have no memory of such things.

Is that true?
Yes.

Due to a depraved series of events I have, as Jonathan explained it, trauma based amnesia – exceedingly rare for a vampire.

I occasionally have memory flashes where I do regain bits and pieces of who I was but trust me, not knowing is far superior to those flashes!

I could happily not have another as long as I exists and be perfectly happy.
*Noting the pain in Anya's voice and face I try to redirect for a moment*

What makes you happy now?
Nicholas and Decl
án!

I could not have dreamed up two better or loving men.

They are everything to me.

Each has different things about them that attract me but I am so truly blessed by the gods to have them in my life and heart.
Do you have an unusual ability?

One that is unusual to other vampires?
Yes.

Well, I'm unusual in many ways but the main one you are inquiring about – I think – is my voice.

Nicholas says it's drastically different and more powerful now than it was when he knew me the first time.
What is your greatest fear?
That would have to be losing Declán.

I know it will happen, problem of being a human, but he puts himself in danger by being around all of us.

Worse though is that he is a Guardian, a vampire hunter, and that tends to endanger his continued existence.
Would it be easier if you knew you would see him grow old naturally and die peacefully?
No.

In theory it should but losing him no matter the circumstances is horrid to me.

Nicholas is just the same though he tends to deal with Declán's combat training and use better than I – or at least he pretends to… I wonder some days.
What about the fact you have two loves?

Are they involved also?
Yes, I love both Nicholas and Declán.

If you want to know more about our relationship you will just have to read 'Blood's Voice.'

Sorry.
As to their relationship… you will have to ask them.

While I do know the answer, a relationship, no matter what kind, should only be spoken about from one of those involved.
Fair enough.

What would you change about yourself if you could?
Most would think I would say my vampirism but in truth, I'd rather change my mental instability.

I don't actually mind being a vampire, even with all the pain and torment I receive for being an aberration in my world.
What is one thing that you have never told anyone?
Well now, if I tell you that it would mean it's no longer available to answer. *grins*

Seriously, I don't really keep secrets from those I love so if you've read my story so far in 'Blood's Voice' you already know what's inside me.

Well, as well as I even know myself, that is.

Being without a memory and slightly twisted means I don't always know quite what I'm thinking.
One last question then.

Based on your morals being so strict about not killing, how do you feel about what you've done either while in a memory flash or while rescuing your one love?

Thankfully you didn't have to rescue them both!
I don't like to kill.

It's part of why I'm looked down on in the vampire world.

The catch to that is I am very good at killing.

With rare exception I do not feel guilt about the death I have caused because they were not worthy of life, in my opinion.

That is a bit harsh, I know, but seriously… how can I feel guilty for stopping someone that kills indiscriminately and revels in causing others pain?

But even with that said, I am only dangerous to those that would harm humans or my family.

As you will find out in the next book Áine is writing about my House, I can play nice with others, when they keep their fangs to themselves.
One that note I think I will retire.

I can see your loves waiting, patiently, for you at the edge of the veranda.

I know you have things to do.

Thank you again for taking time out of your busy schedule to visit with me and those that would like to know more about you.
The pleasure was mine.

Declán will walk to out.

While none in my House would nibble on you, there are others out there that don't have the best manners. *wink*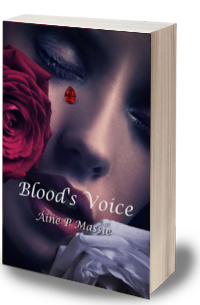 (Book 1, House Millar series) Published June 1st 2011
Anya Millar had no memory of her life or an instruction manual on how to navigate the insane world of humans, biting, and reality. Instead, Anya has had to learn to navigate the world of love, life, and sanity while avoiding those that would see her dead or enslaved.

Anya must come to terms with who she is and her missing past, Nicholas must win back the object of his eternal love while dealing with new cravings in his silent heart, and Declán must learn to destroy the very creatures that he has unequivocally given his heart and blood.

This is the ongoing journey of Anya and Nicholas, human loving vampires and the human they love, Declán. What makes it all more complicated is that they are abominations in their own world and Declán is a natural born vampire hunter called a Guardian.

Buy Links:

"Aine's love for her characters shines in Blood's Voice. She gives you a reason to become invested in their well-being. The definition of love triangle takes on a whole new meaning in the House of Millar. I was surprised in a most pleasant sort of way. This book does not contain the constant bickering and whining that are found in a lot of YA literature…a refreshing change. And, before I forget…a big thanks to Aine for her inclusion of alternate lifestyles in a very compelling manner." – Kristin @ Better Read Than Dead

"I like the issues of LGBT that are brought up in the story and felt they were just enough of a sample of that lifestyle to not offend close minded individuals. It was very realistic and I enjoyed reading more about it. There is a ménage de trois alluded to in the book so some people may be a bit uncomfortable with that part of the story. From my point of view, it was very well written and only enhanced the book. I give this a 4 fair review as it was a very romantic story with paranormal elements that drew you in with the intricate plot." – Heather @ Earth's Book Nook

"Most of the vampires in this series have some type of unique ability. Especially Anya. She gives a new meaning to the coin phrase of "I get whatever I want". You follow her on her adventures of trying to fit in with humans and seemingly thwarted by her own kind almost every time. She begins to have feelings for Nickolas, as well as Declan but they are different and easy to separate. At least for her. She loves whom she loves. Towards the middle of the book I grew a little envious of her situation." – Nikki @ CEWTNK

"This is one book I could not put down at all and this is really one I want to read book #2 as soon as I can. Very well written and a great Young Adult book. If you are into Young Adult vampire books I think you will most likely like this book." – Chantale @ Geeky Girl Reviews

"The author did a great job keeping my interest and making me want to finish the story to find out what happened next. They're lots of surprises along the way and some things that truly didn't expect but that just made it better than I thought the ending was going to be!" – Christina @ Intoxicated by Books

"This was an absolute pleasure to read, and an easy story to get into. I had no trouble getting lost in the pages and the storyline. Aine P. Massie has a very unique writing style which I found very pleasant. The characters never once got on my nerve. I quite enjoyed reading about them." – Kyanara Night @ Kyanara's Mad Reviews

"It's a really easy book to read, I literally swallowed it in two days, and I really liked it! I recommend this book to all those who love vampire stories with romance, and those who like to learn new languages and cultures… Yes? Why? Well, because the author will delight us with a sweet romance full of phrases and words in Irish. : ) Happy Reading!" – Idris @ Throwing Books
(Book 2, House Millar series) Published February 29th 2012
How many ways can a hearts true love be shared? After poisoning, near death attacks, consummated passions, and possible insanity visit Anya, Nicholas, and Declán they embark on their future. Or at least they try to. Jealousy can be a pain, in more ways than one.

Can Anya protect her lovers, find peace within herself, and lead the House Millar? With her loves and guards, Nicholas and Declán, she sets out to do just that. If only life, eternal life, were that easy.

Come take a walk with our loving family and witness the strange turns and twists as life, love, and passions collide with greed, politics, and evil.
About the Author
Áine P Massie is originally from Florida, she now lives in Wisconsin where she works on her House Millar series full time while raising four children (the term herding cats comes to mind). Her major in College was Childhood Education (specialization in ages zero to five) with a minor study in Deaf Culture/ASL. She is also a Wiccan priestess dedicated to the gods, family, and love.
A lifelong reader, Áine has always had a particular fascination with vampires, mythology, and the unusual. When she can escape from her children and books, she enjoys . . . oh yes, reading, playing, ritual, a good cappuccino, and working with her healing stones.
Her first published work came in high school where she was part of a writing and drama group. But, she's been reading the likes of Shakespeare and Poe since late elementary school and enjoys most forms of fiction.
Blood's Voice
has been a long time in coming and with its publication (June 2011) Áine embarked on a new chapter in her life.
Social Contacts:
Website –
http://apmassie.com
Blog –
http://apmassie.com/blog/
Facebook (Author) –
https://www.facebook.com/apmassie.author
Facebook (Series) –
https://www.facebook.com/BloodsVoice
Twitter –
http://twitter.com/AnyaMillar
Goodreads –
http://www.goodreads.com/anyamillar
Google + –
https://plus.google.com/115857487824411469639/
eMail –
anya.millar@gmail.com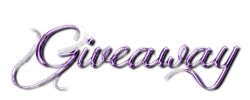 Follow Along: